CVC had a year. 
New CVCs rebounded from a 6-year low of 144 in 2020 to 221 in 2021 – a 53% increase YoY. Not to mention CVC-backed funding hit an all-time high (doubling YoY) and exceeded the previous record in the US alone. There was a gigantic 202% leap from 2020 in CVC-backed fintech funding, a whole new record for digital health funding – and impressive numbers overall for Europe and Asia, too.
How do we know this? It was in the latest State of CVC report.
Along with:
Top investors.
Mega-round details and insights.
The skinny on retail tech, what's going on in Silicon Valley, and more.
Like a lot more. It's 182 pages of wall-to-wall data + analysis.
Watch it all being broken down by the very expert who wrote it, Matt Hopkins – in this webinar.
Your speaker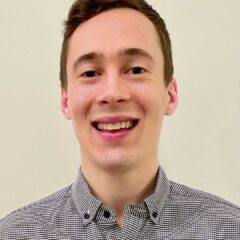 Matt Hopkins is a Senior Intelligence Analyst at CB Insights, where he covers emerging trends in the enterprise technology space, specifically cybersecurity, data management, privacy, and app development. At CB Insights, Matt also worked with innovation leaders at $1B+ companies to identify and document corporate innovation best practices in areas like corporate venture, culture, and product incubation.
Prior to joining CB Insights, Matt worked as a Senior Manager on GLG's Strategic Solutions team, conducting survey research to inform the go-to-market strategy of Fortune 500 industrial and technology companies. He also covered the enterprise mobile software and hardware markets at the technology market intelligence firm, VDC Research. Matt holds a B.A. in Economics and Political Science from Marist College.