By investing in the next generation of AI startups, OpenAI could cement its status as the go-to AI model developer — and chart a course toward profitability. We break down where it's investing and the areas it could target next.
OpenAI, the research lab behind massively popular generative AI tools like ChatGPT and DALL-E 2, has bucked the downward trend in venture. Most recently, it notched a multi-billion-dollar investment from Microsoft at a rumored valuation of up to $29B — a more than 100x premium on its projected 2023 revenue of $200M. 
Now, it's ratcheting up its own venture investing to put itself at the center of a sweeping AI ecosystem. This could help kickstart a flywheel to generate revenue from AI startups that build on top of — and pay to access — its models. 
Since October 2022, OpenAI's $100M Startup Fund (backed by LPs including Microsoft) has doled out a dozen investments to primarily early-stage AI startups, including through its accelerator program Converge, which launched in November 2022.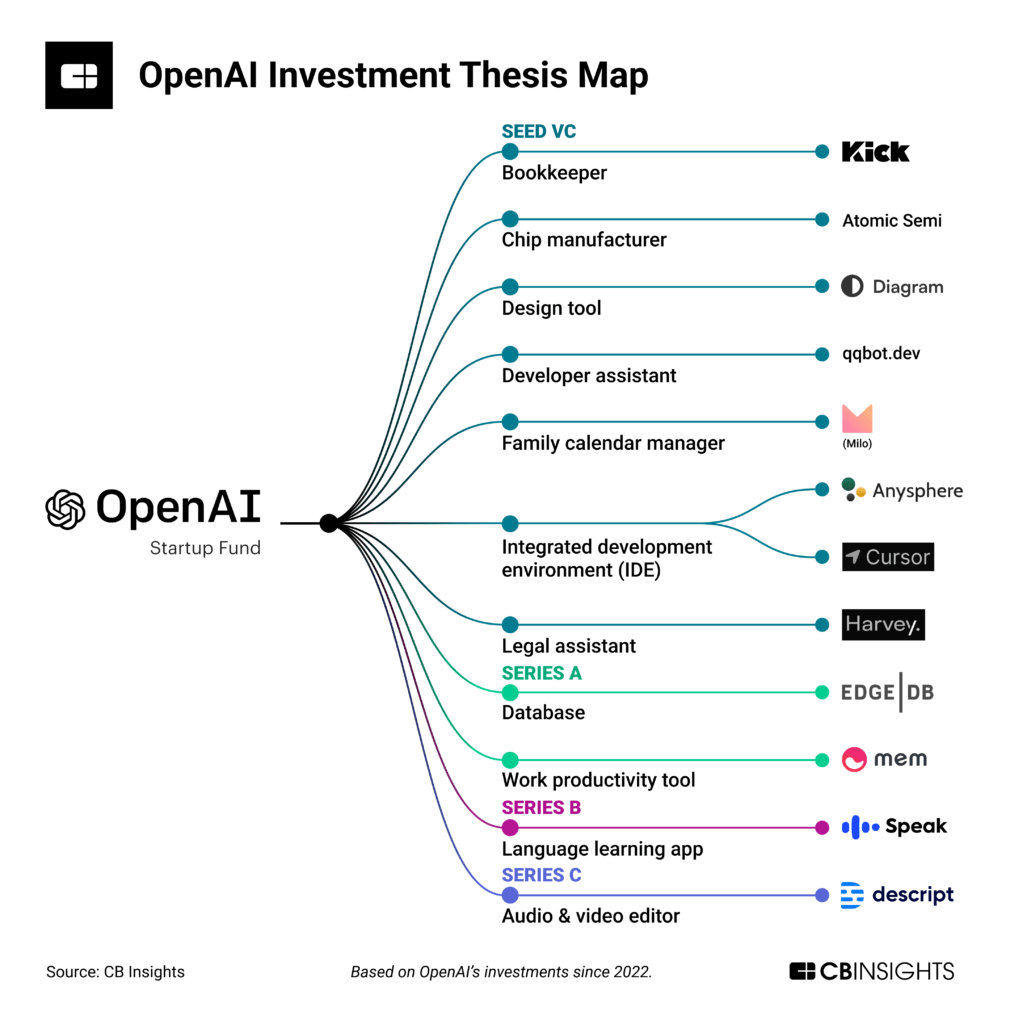 Below, we dig into where OpenAI has placed its bets so far and the areas it could invest in next.
Where OpenAI is placing its bets
OpenAI has dealt out its investments to a wide range of AI startups — by tying itself to many AI applications at once, the lab is proving its value to a wide array of potential clients. 
Most of its portfolio companies leverage generative AI in their tools. The top themes in this crowd are:
General productivity tools: These range from note-taking apps for workers (

Mem

) to calendar management for families (

Milo

). 

Industry solutions: OpenAI is opening the door to specific industries through its investments in companies like

Harvey

, a legal assistant

built on OpenAI's language models

, and accounting automation platform

Kick

.