Thousands of technology buyers are using CB Insights to seek out vendors, partners, and M&A/investment targets. Our book highlights 140+ of the technology solutions that the world's largest companies are looking for right now.
Are you a technology company or vendor looking to get in front of tech buyers, investors, and acquirers?
We've compiled 141 requests for technology (RFTs) from buyers that are looking for a tech solution right now. These include:
An American healthcare system is exploring drone delivery services for delivery of lab specimens across its network of hospitals.
One of the largest P&C carriers in the US is looking to partner with insurtech companies that can help with underwriting, reinsurance, risk, and claims.
A global tax consultancy wants to use synthetic data to train machine-learning algorithms for auditing transactions.
And many more, spanning financial services, healthcare / life sciences, industrials, insurance, professional services, retail / consumer, and TMT
Download the book to see all 141 requests — and find your next opportunity to connect with tech buyers.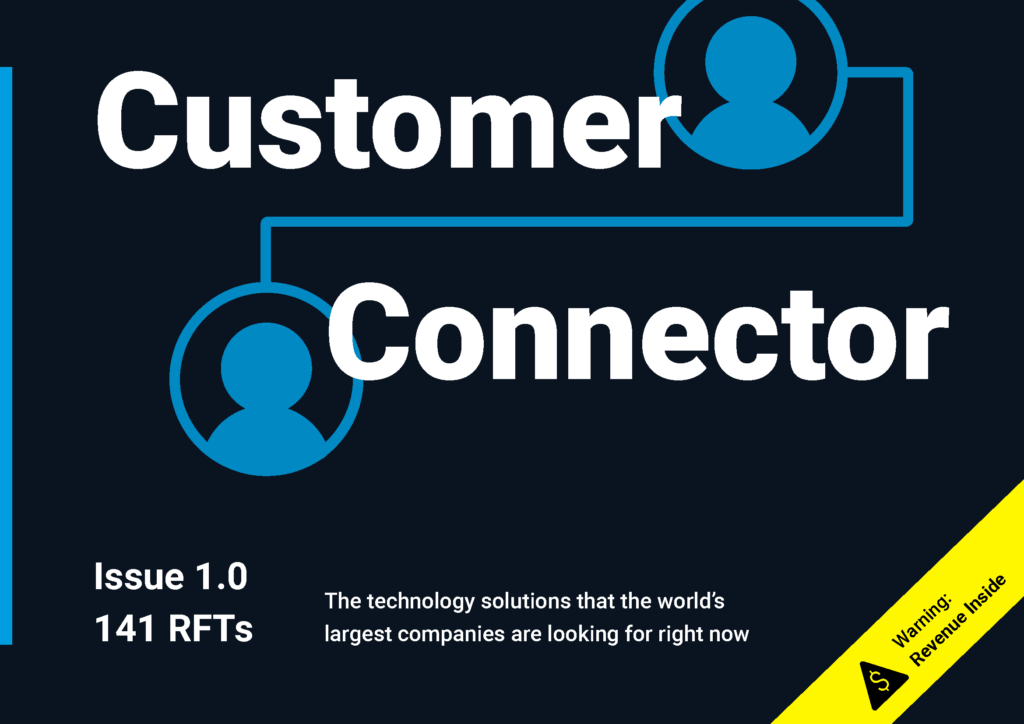 If you aren't already a client, sign up for a free trial to learn more about our platform.